Traveling Pulpit Ministries
The Traveling Pulpit exists to be a personal ministry in motion. The purpose is to reach the unchurched and those who have been turned off by the church as well as encouraging the believer with the undiluted word of God.
The history of The Traveling Pulpit began through the ministry and inspiration of Christ Jesus. The dream was to travel the world spreading the good news of the gospel like that of Billy Graham, but the Lord had other plans for this man with the burning fire shut up in his bones.
Pastor Vern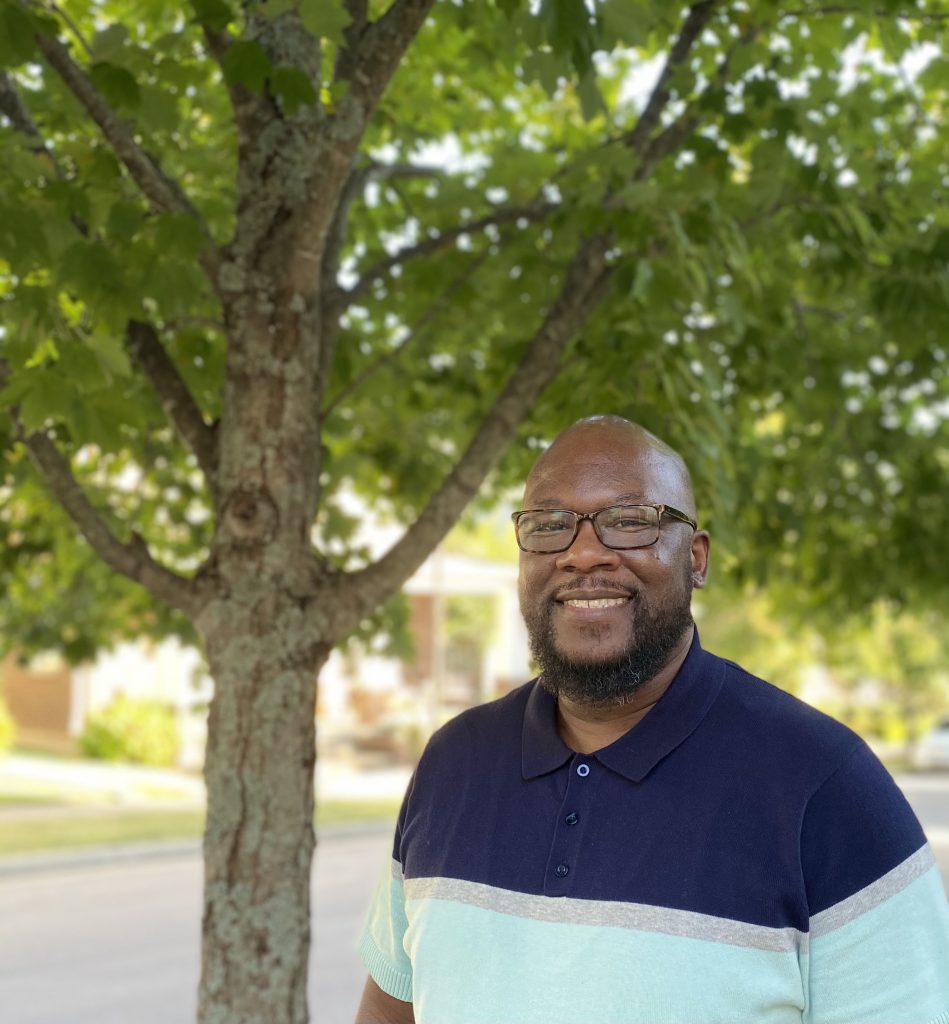 Vernon Darrell Sherden is the Pastor, Founder, and Operator of The Traveling Pulpit Podcast Ministries. In April 2019, Vernon launched the podcast called The Traveling Pulpit to be a tool that would win souls for Christ for those who are unchurched or have been turned off by the church as a way of reconnecting or re-introducing Christ back into their lives. TPM has also added The Traveling Pulpit Fellowship on Zoom.
Ministry-In-Motion is what Vernon refers to as the very reason why The Traveling Pulpit Podcast exists, so that the listener can listen while they are going about their everyday lives.
Vernon was born and raised in Baltimore, Maryland where he was educated in the Baltimore City Public Schools system. He later graduated from Patterson High School in 1990 and after graduation, he remained in Baltimore where he further grew in the study of God's word. In March of 2003, Vernon took a leap of faith and left Baltimore and moved to Nashville, Tennessee. Where he sat as a layman under different Pastors learning the responsibility of ministry.
Vernon later went on to receive an Associate's Degree in Christian Education in 2010 from Emmanuel Bible College in Nashville, Tennessee and currently is enrolled at Master's International University of Divinity in Evansville, Indiana.
However, in 2015, Vernon felt God's calling to return to Baltimore where he spent three years attending to his parents who would both sur-come to their illnesses within ten months from each other. While working as a licensed minister at Philadelphia Church and Christian Ministries on January 21, 2018, Vernon Darrell Sherden became recognized as being set apart for the service to God and man by becoming an Ordained minister and in December of that same year, Vernon moved back home to Nashville, Tennessee where he currently resides with his wife Lisa and their two children. Vernon also has a daughter from a previous relationship and two grandsons Brian and Kyrie.